CENTURY MEDICAL PARK
16001 S. 108th Ave., Suite 2
Orland Park, IL, 60467
708-403-9000
ndcbrain@aol.com
www.ndcbrain.com

---
Pediatric Neuropsychology Diagnostic and Treatment Center creates a very comfortable environment for children and their families. Your children's growth and development are evidence of the power of human potential!  Mind and heart, learning and loving: together, a child's spirit grows, laying the foundation for success at home, school and beyond.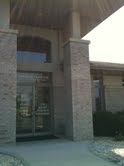 INTERDISCIPLINARY EVALUATION/TREATMENT SERVICES AT ONE SPECIALTY CENTER
Specialists in:
Neuroscience- Neuropsychology
Behavioral Psychology
Developmental Psychology
Education/Special Education
Speech/Language
Sensory-Motor: Feldenkrais®: "Awareness through Movement"
Health Network and Collaboration:
Physician, Allied Health, Education, Nutrition/Environmental Wellness Network
Collaboration with Health Professionals and Schools
For greater than 35 years of practice, our specialty center has been providing interdisciplinary neuroscience-based evaluation and treatment programs.
The Center houses 3 therapeutic programs:
Pediatric Neuropsychology Autism Initiative: Evaluation and Treatment of children having Autism and related Pervasive Developmental Disorders
Pediatric Neuropsychology Brain Injury Program: Evaluation and Treatment regarding the developmental/behavioral affects of concussion and mild through traumatic brain injury
Pediatric Neuropsychology Attention Disorders/Neurodevelopmental Delays/Learning Disorders/Dyslexia Program: Evaluation and Treatment
The Neuroscience Learning Initiative: A Health and Learning Program for all children "Bridging Brain Science and Education"
Kids' Quests: Brain Building Programs that develop your child's potential and success
Neuroscience Reading Initiative
The Magic Years: Mobilizing efforts on behalf of young children (birth-5 years) and promoting the wisdom and efficacy of early intervention regarding child development and learning.
Neuroscientists and interdisciplinary pediatric health specialists evaluate your child using comfortable, state-of-the-art technology, and specialized testing aiding in diagnosis and treatment.  Evaluation and treatment focuses upon assessment of Attention, Executive Function, Perception, Memory, Speech, Language, Sensory, Motor, Mood and Social Functions/Behaviors.  Evaluations assess a child's strengths and difficulties. This clinical information provides a very specific interdisciplinary treatment plan. We evaluate and treat the WHOLE-CHILD; WHOLE-BRAIN.  Our team guides your child's health, development, and learning that promotes success at home, school, and beyond.
Interdisciplinary specialists at our Center are also involved in research, teaching and consulting.   We frequently speak at local, national, and international conferences.  We are also advocates for the children regarding public health and education policy/reform, especially regarding early childhood intervention, child development, and learning